1946 Chevrolet Suburban For Sale
---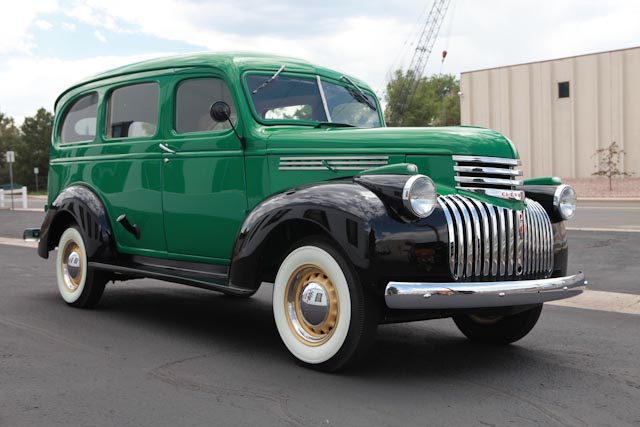 This impressive 46 Suburban has received a complete and very full restoration
just a short time ago.It is restored to top standards through and through and the fit and finish is spectacular.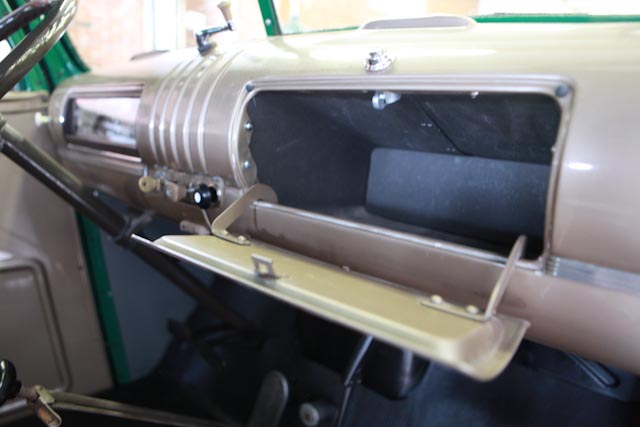 From the deepest darkest depths of the glove box to the tip of the hood it is truly like new.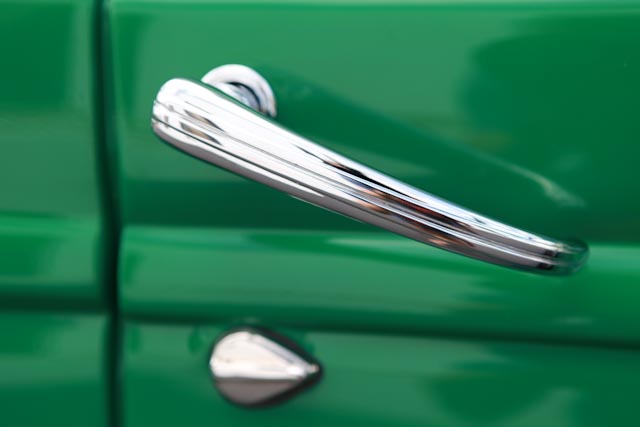 Top quality plating on all brightwork.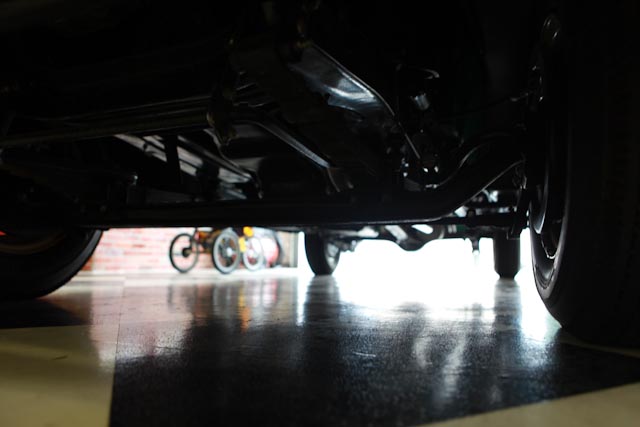 Underside of the vehicle is clean and tidy as well...prehaps even better than new.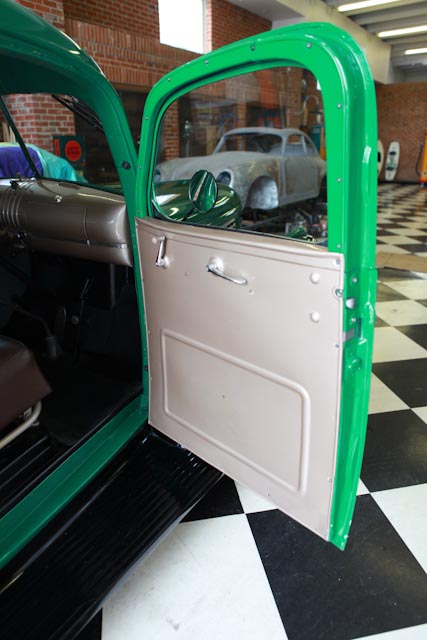 Everything kept completely stock and original.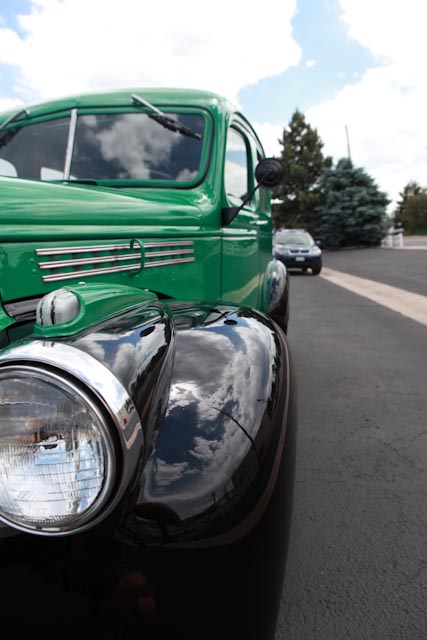 Superb paint and body.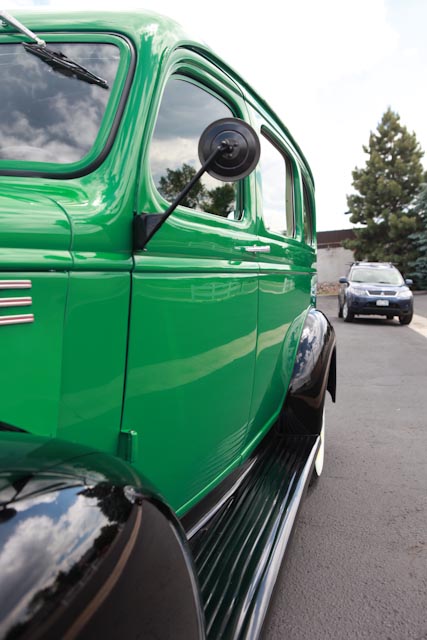 No dings or dents, always garaged and kept warm.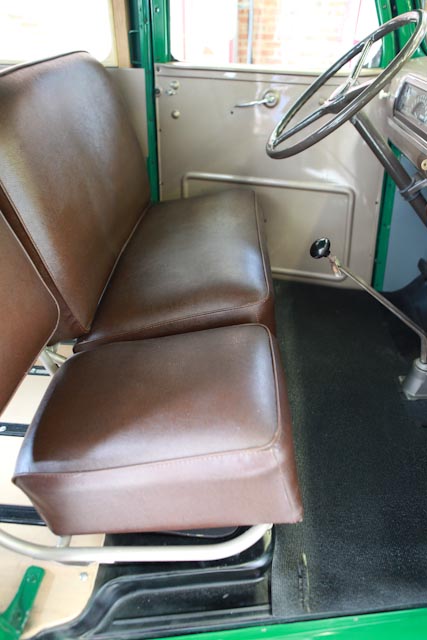 Interior is excellent as well...clean and simple.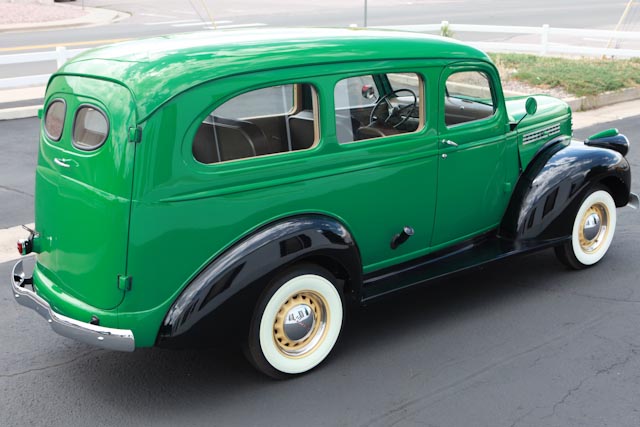 Just plain gorgeous from all angles.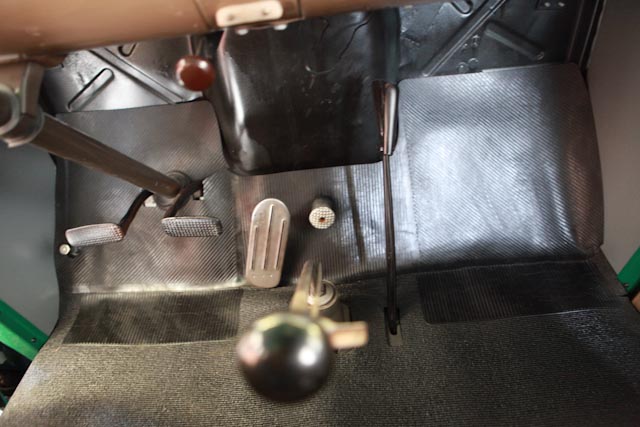 Bird's eye view of the front floor...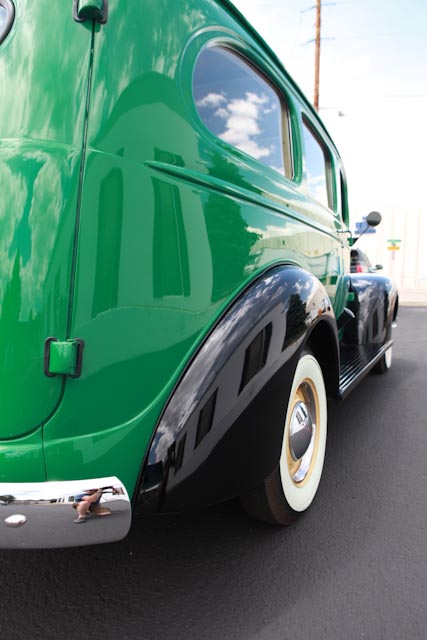 Wonderful colors.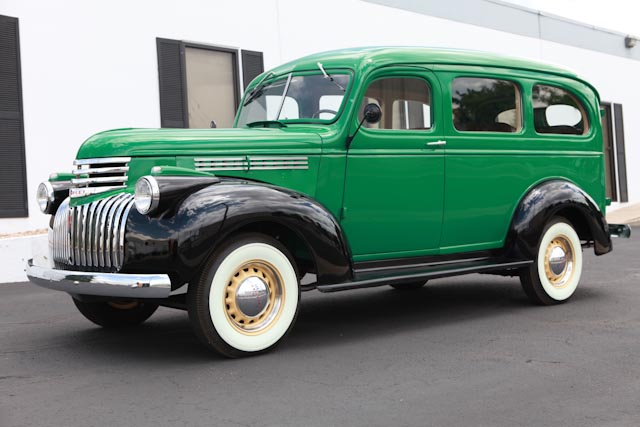 One of the nicest trucks we have ever listed...if I had the means, I would grab it..picture a big wooden canoe
on the roof and some vintage travel decals in the windows...load the family in and go to the mountains!!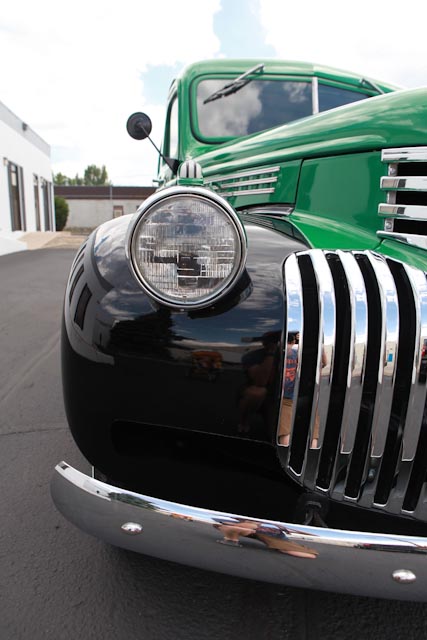 Peek-a-boo!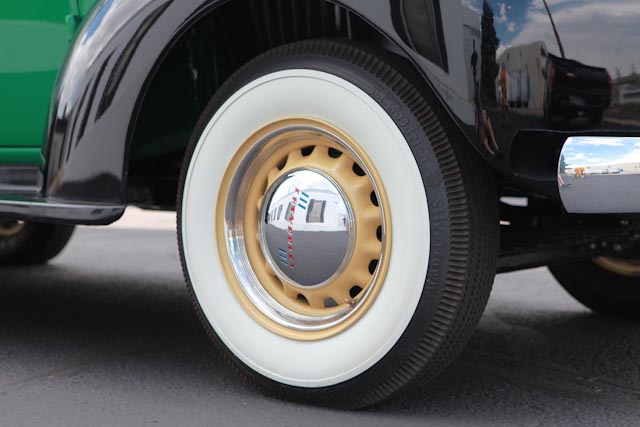 Artillary wheels are wonderfully restored with brand new BF Goodrich Silvertown wide whitewalls
, stainless trim rings and detail painted center caps.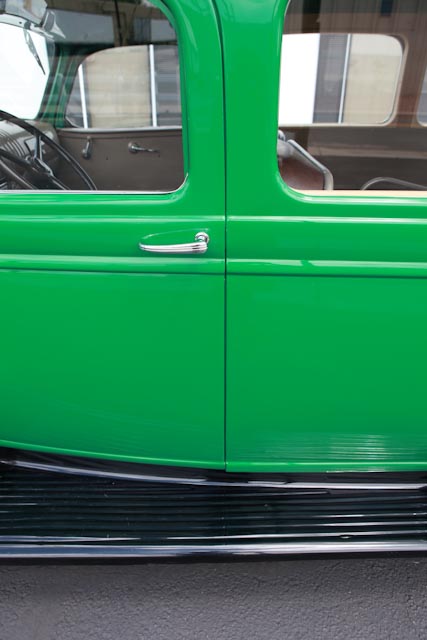 Door gaps are wonderfully even and straight.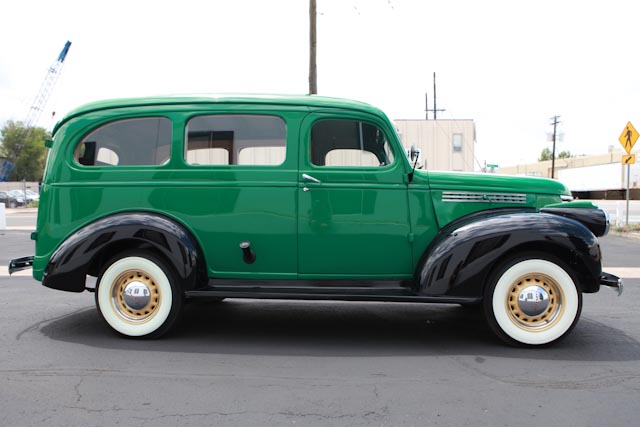 Love it!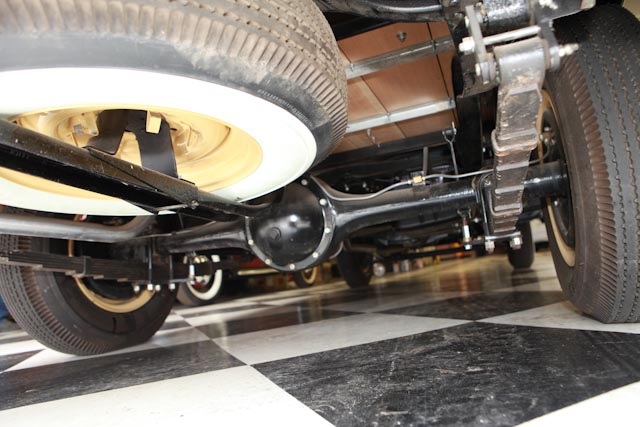 Here is a good photo from below...check out the detailed hardware and the new wood on the rear deck visable from below.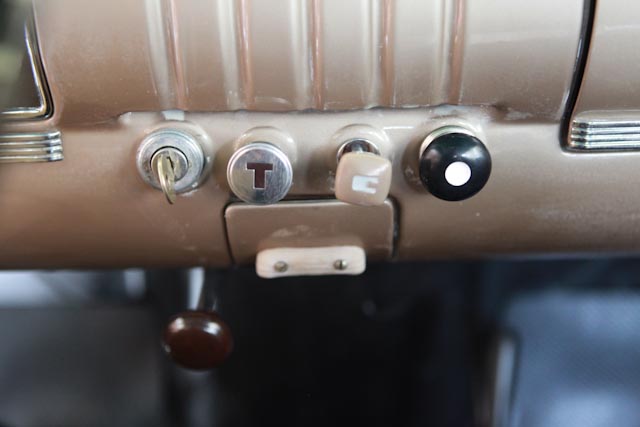 Control switches on the dash.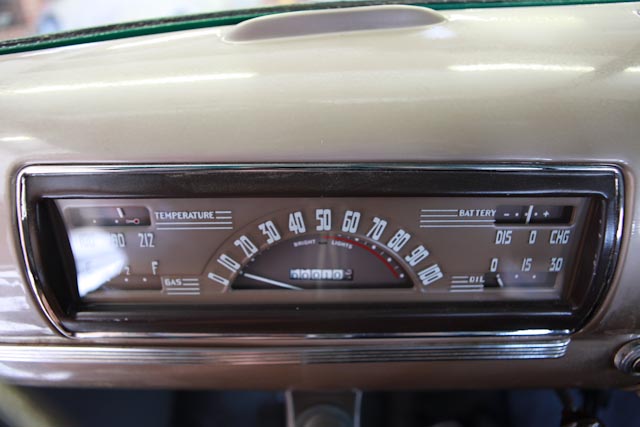 Odometer was reset to zero during the restoration...it's been driven a scant 10 miles since.
As showroom fresh as you could ever imagine.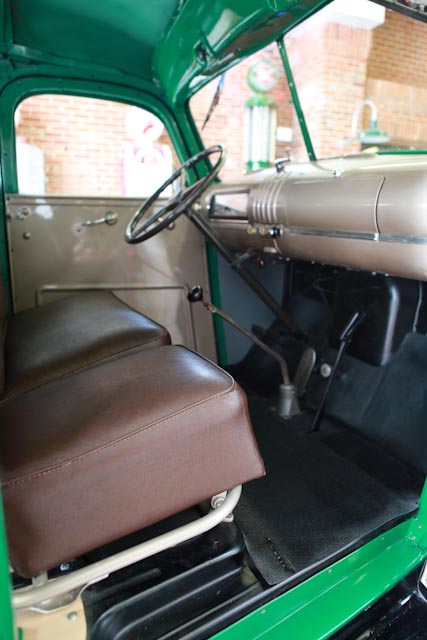 The passenger front seat flips forward to allow access to the rear.
No side doors in the back...so this is the way in.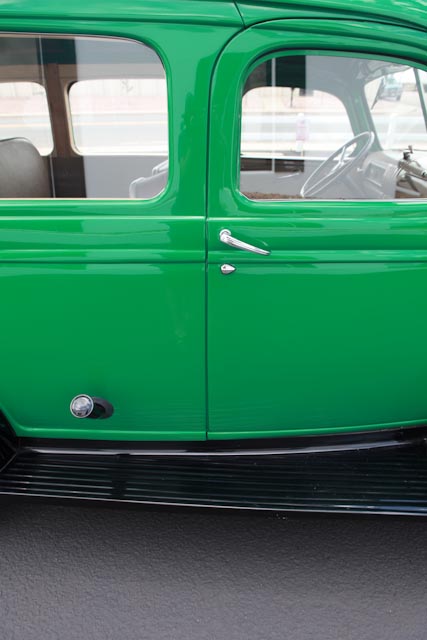 Again...nice door gaps...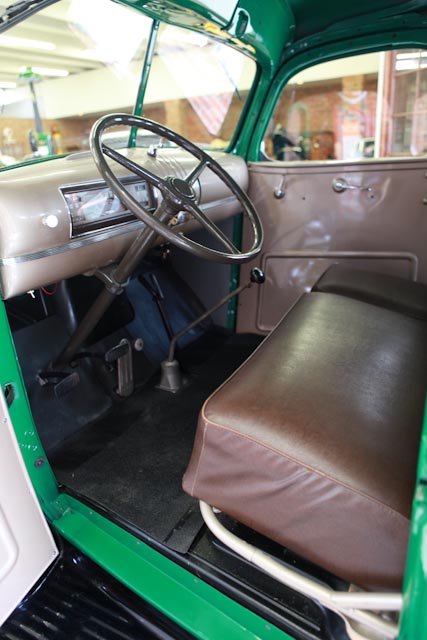 Very simple and spartan interior in these trucks...a part of their appeal to be sure.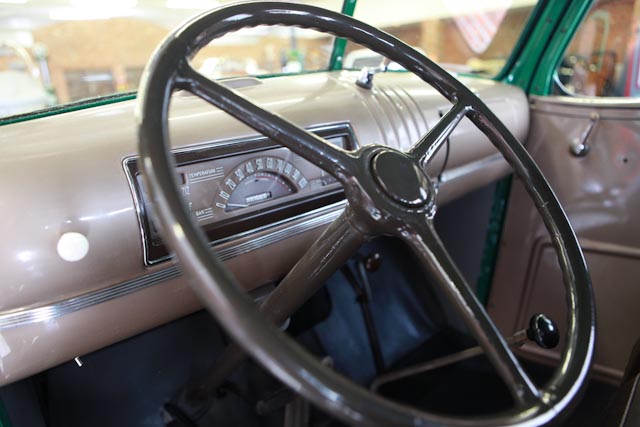 Steering wheel is very nicely restored.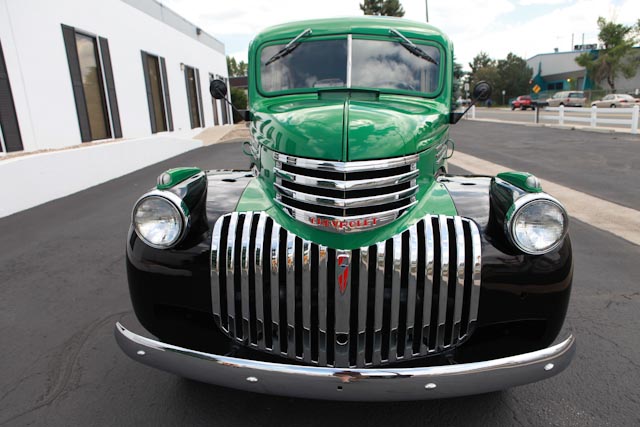 Chrome on the grille and bumpers is superb.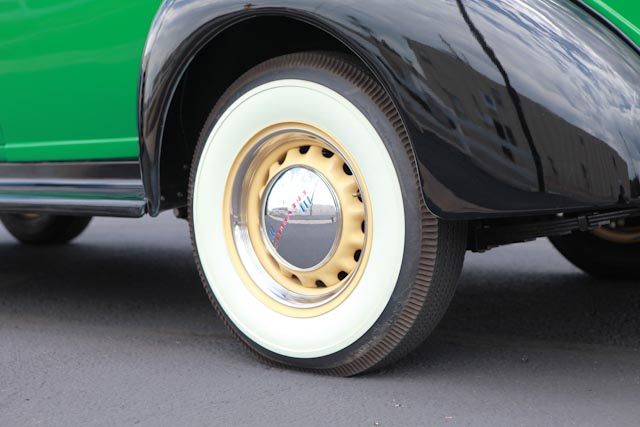 Tires are now...heck everything is new on this one!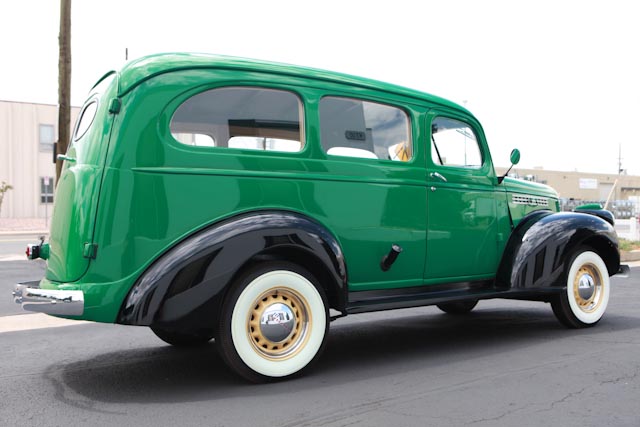 Show quality truck...perhaps one of the nicest you will ever come across.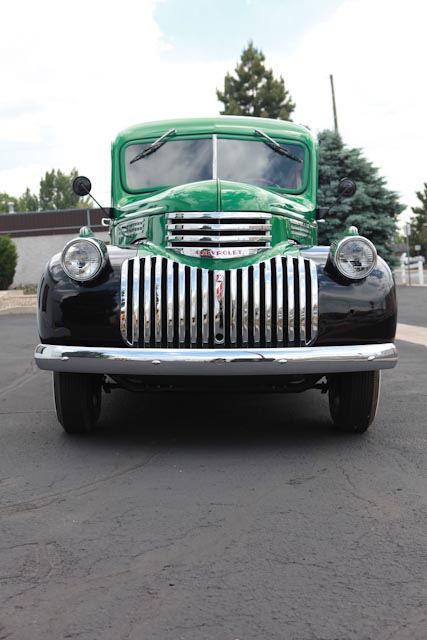 Such a fantastic face these trucks have!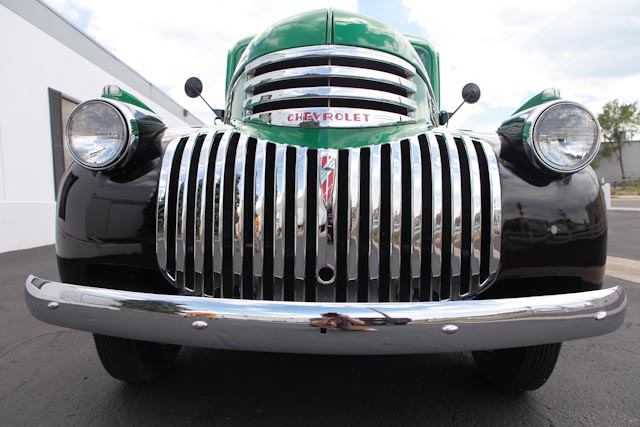 >Grin!<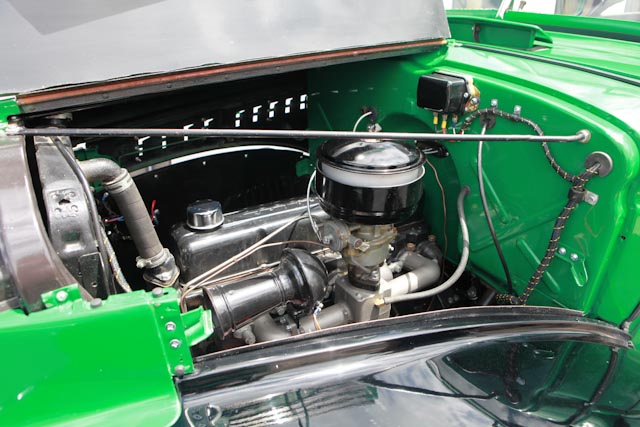 The wiring is all new and the engine room is equally well detailed.
The mechanicals have all been freshly rebuilt and the truck runs fantastic!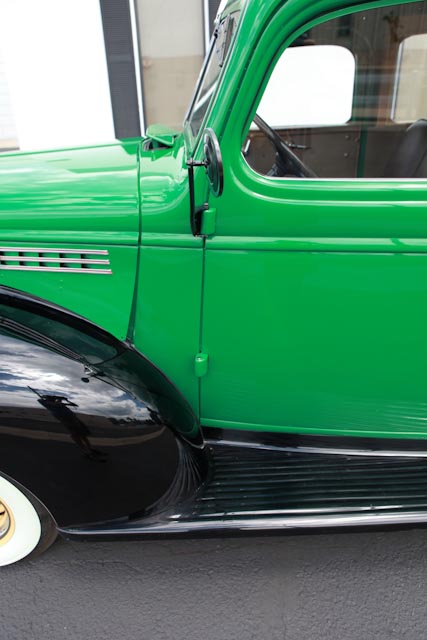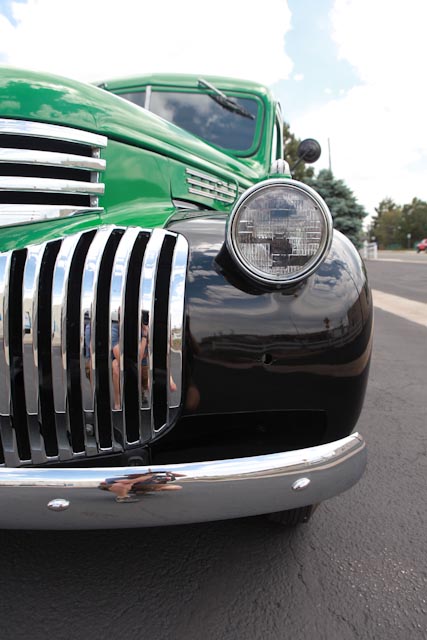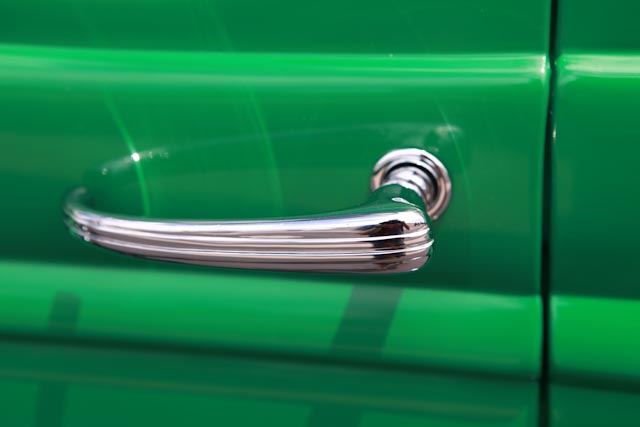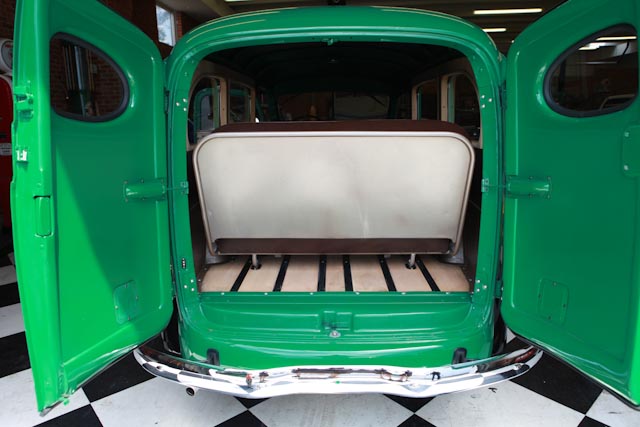 Rear doors open you can see the finished wood flooring and the seats.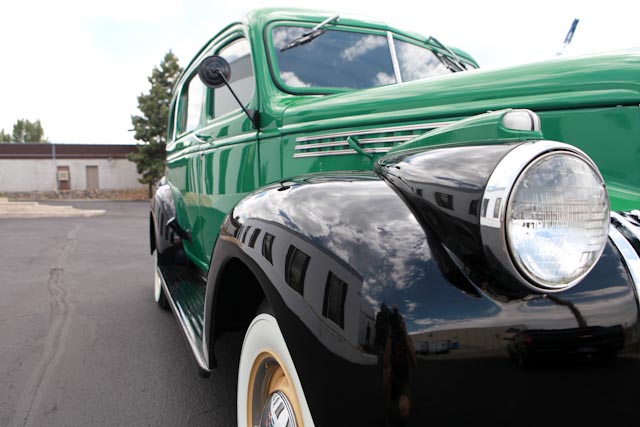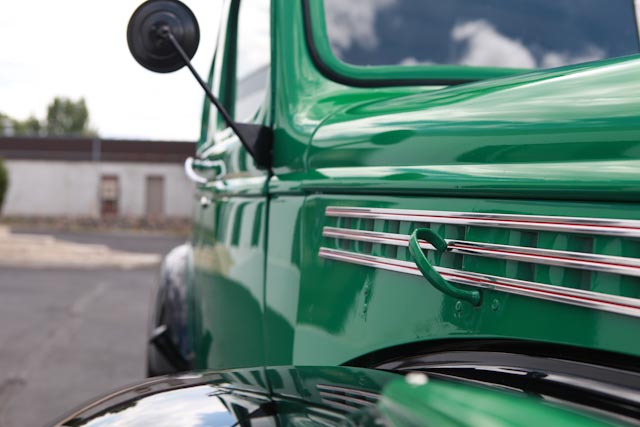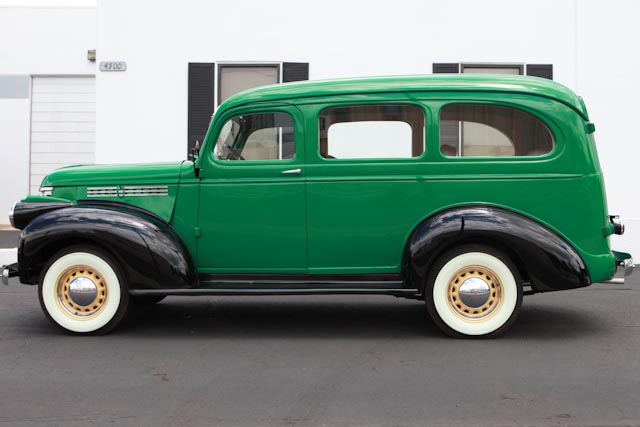 Note that the hood is not fully latched in this photo...it does close properly.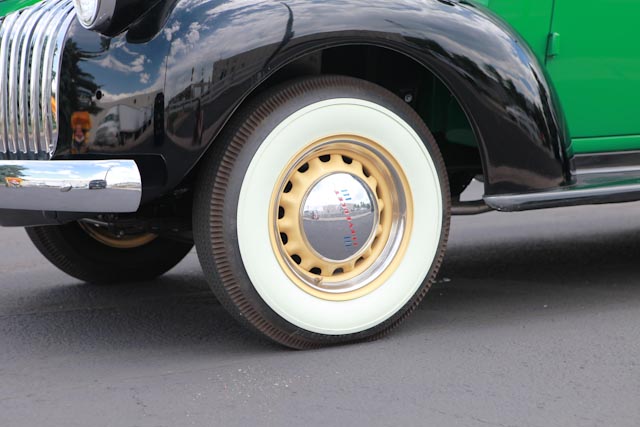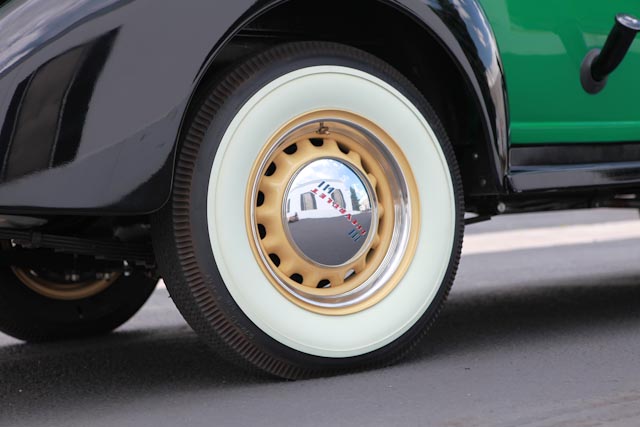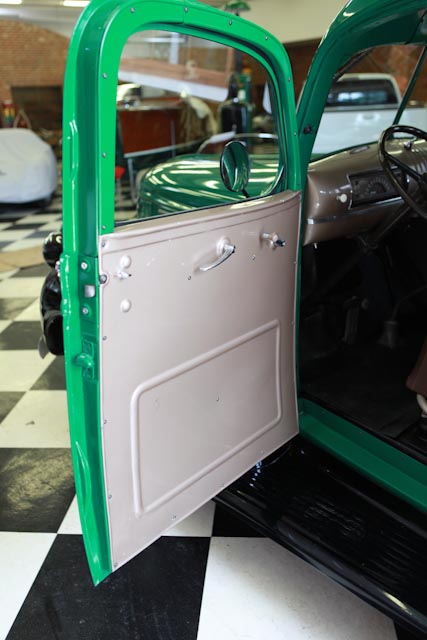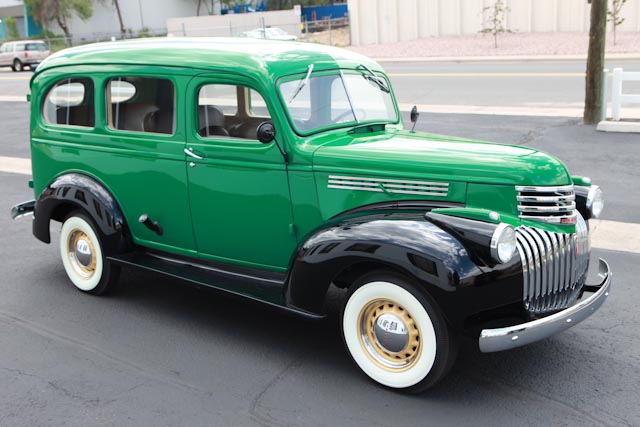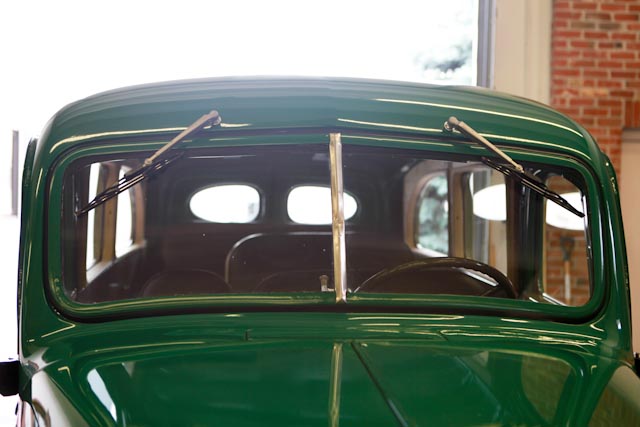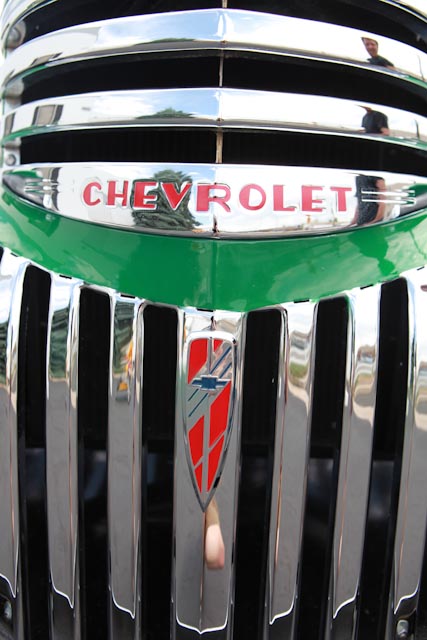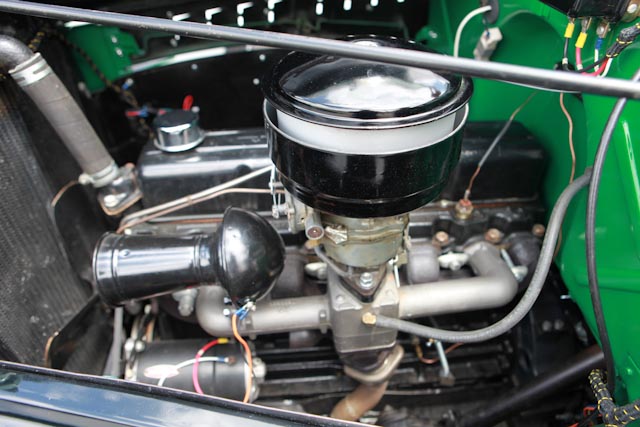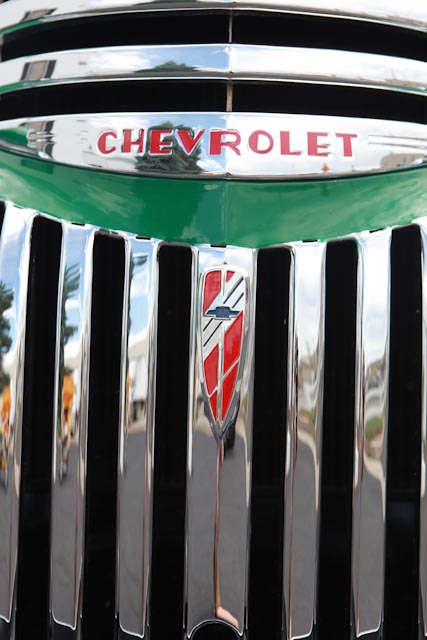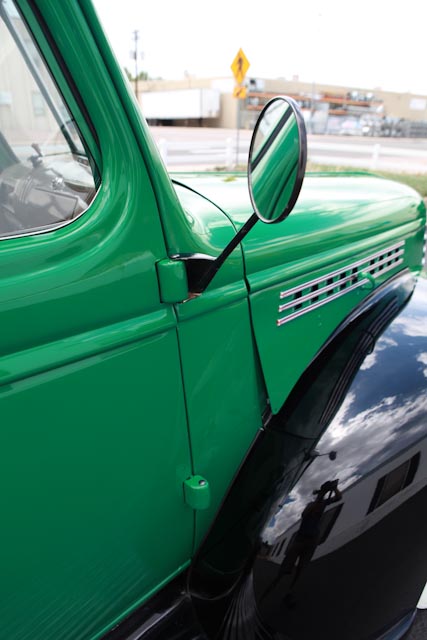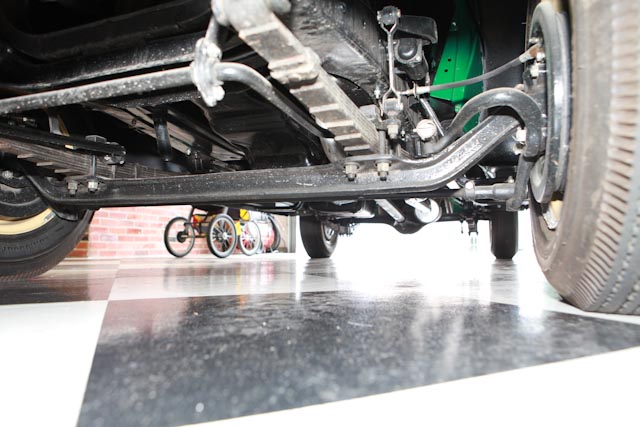 Clean and detailed suspension.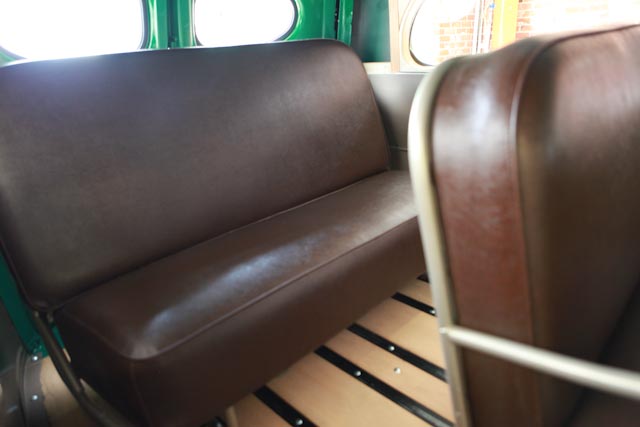 Three rows of seats...room for the whole family.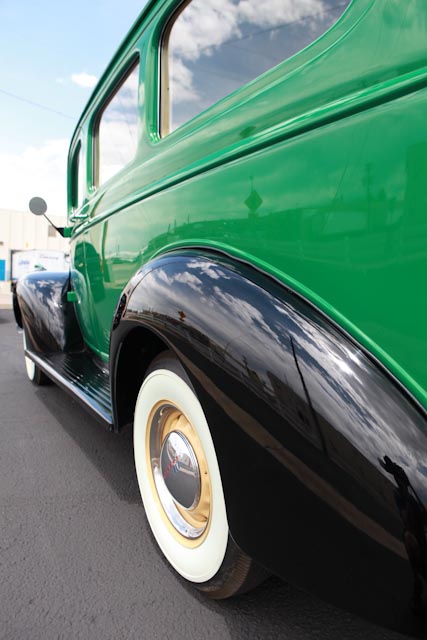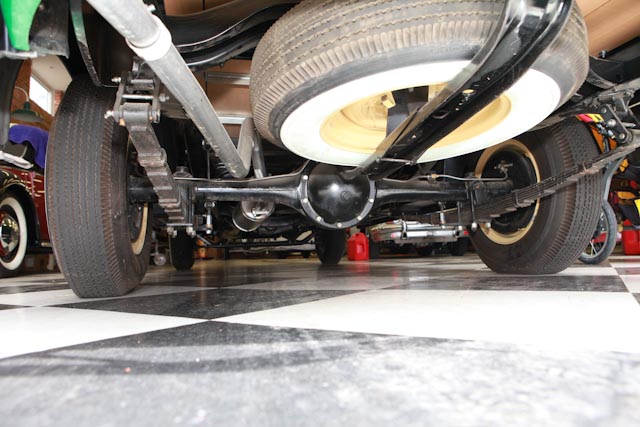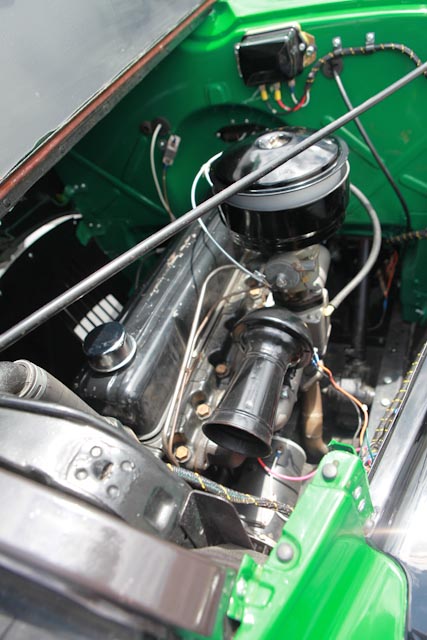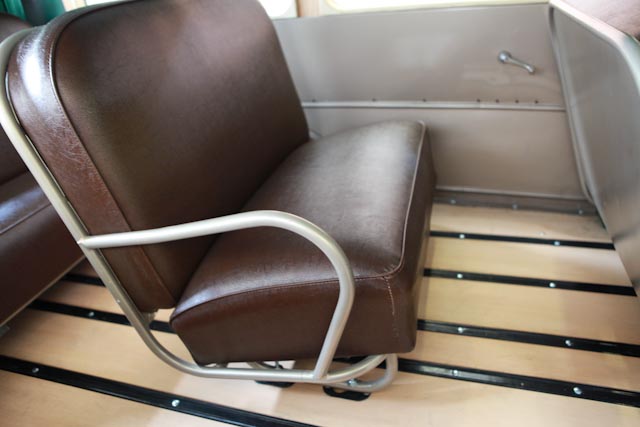 Excellent inside and out.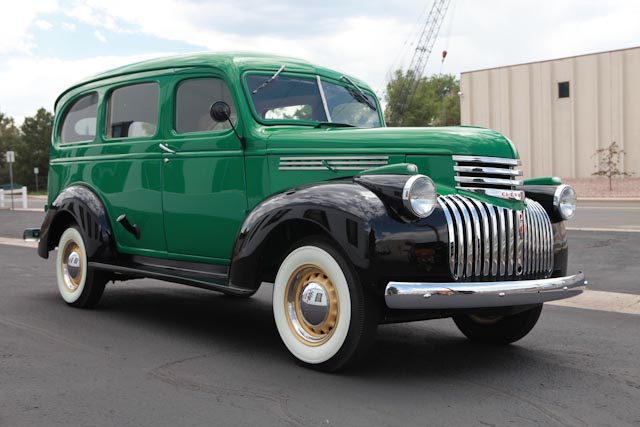 Truly an exceptional quality vehicle from top to bottom.
The truck is located in Denver Colorado, has a clean clear title, and can be shipped anywhere in the world
at the buyer's expense. If you are someone that truly appreciates the best...this truck is for you.
Asking
$49,950 obo
---
For More Info CALL
951-767-1600
or email
bugnbox@earthlink.net
---